Welcome to PokeDS!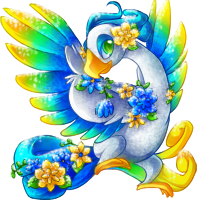 Hey PokeDS! I guess I haven't been active here much anymore. I just wanted to let you know that I've been working as a programmer on
the virtual pet site, Aywas
.
Aywas is a very cool and unique site with great art. It has a lot of traditional virtual pet features which are reminiscent of sites like Neopets such as daily events you can do for money or Flash games, but it also has a much greater emphasis on collecting pets, and one of the most popular features on the site is the ability for users to use art to completely customize the appearance of their pets!
Anyways, I'll still be around PokeDS sometimes, but I'm a little more active on Aywas. Feel free to come by and join me there if you want. It's a pretty cool site, and I'm user #9437 there. ;)

Posted by Tiff (#1) on 7 May 2014, 12:58 PM EDT
Hey PokeDS! It looks like the next new Pokemon games have finally been announced, and it turns out they're none other than the gen 3 remakes that people have wanted for a long, long time. Pokemon Omega Ruby and Alpha Sapphire are coming for the 3DS this November!
Posted by Tiff (#1) on 12 November 2013, 12:53 PM EST
Hey guys, it's been a while since PokeDS updated, but I wanted you all to know that we're not completely dead. I still have some plans for this site altough college has been keeping me busy for a while. It might be a while, but I do plan on updating this site for X and Y, probably when winter break hits or so.

Until then, I'd like to ask all of you guys: How are your games going? How are you enoying X and Y? Which game did you get?
First off: POKEMON X & Y ARE RELEASED IN THE USA TODAY! I for one am pumped to go to the midnight release (minus the fact I don't have a 3DS...).
Second off: NEW CHAPTER of LOtE. Enjoy :)
LOtE chapter 4:
http://pokeds.com/art/91