Welcome to PokeDS!
Hello, PokeDS! It's been a long time since I've posted anything here. I wanted to apologize for the fact that I haven't been doing a great job of maintaining this site. Unfortunately, I'm busy with a lot of other projects these days, so PokeDS has become a bit of a relic of a past life for me. If anyone who has knowledge of MySQL and PHP would be interested in taking control over the site, I would be happy to hand over administration of the site to someone else.
Anyways, I wanted to let you guys know that these days I've been working on a
virtual petsite in development called Saylua
. I'm mostly posting this here because in a lot of ways, I see Saylua as the spiritual successor to PokeDS, at least for myself personally. The site is still in development, but if you're interested in following its progress or just hanging out, we have
a Discord server
.
Pokemon has just announced three new Pokemon for Sun and Moon!
Pikipek - The Woodpecker Pokemon
Yungoos - The Loitering Pokemon
Grubbin - The Larva Pokemon
Pokemon also announced forms for the two legendary Pokemon, Solgaleo and Lunala! Solgaleo has The Radiant Sun Phase and Lunala has the Full Moon Phase.
For more news check out the official
Pokemon Website
.
Posted by Tiff (#1) on 1 March 2016, 2:19 PM EST
Hey PokeDS! I've been busy these days and don't seem to keep up with Pokemon much more. Apparently Sun and Moon are announced? Exciting!
I drew a random comic about some Pichus the other day.
You can read it here.
Anyways, I know the spam and lag on this site has gotten kind of insane lately! I went ahead and deleted a bunch of the spam accounts and will try to add a better CAPTCHA soon.
I hope you guys are all doing well!
Until later,
Tiff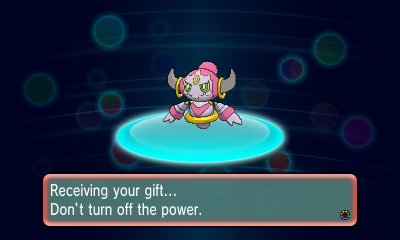 For those of you in the United Kingdom, the Hoopa event has begun. If you go to GAME stores between today and November 5th, you will receive a code for Hoopa. This code can be redeemed in X, Y, Omega Ruby & Alpha Sapphire and needs to be redeemed by January 10th. More European events for Hoopa are to come and the North American one is set to be revealed soon.