Aywas
Back to News Main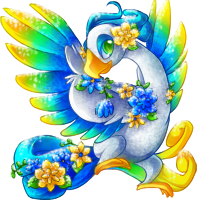 Hey PokeDS! I guess I haven't been active here much anymore. I just wanted to let you know that I've been working as a programmer on
the virtual pet site, Aywas
.
Aywas is a very cool and unique site with great art. It has a lot of traditional virtual pet features which are reminiscent of sites like Neopets such as daily events you can do for money or Flash games, but it also has a much greater emphasis on collecting pets, and one of the most popular features on the site is the ability for users to use art to completely customize the appearance of their pets!
Anyways, I'll still be around PokeDS sometimes, but I'm a little more active on Aywas. Feel free to come by and join me there if you want. It's a pretty cool site, and I'm user #9437 there. ;)

You must be logged in to post a comment.