Welcome to PokeDS!
Pokemon has just announced three new Pokemon for Sun and Moon!
Pikipek - The Woodpecker Pokemon
Yungoos - The Loitering Pokemon
Grubbin - The Larva Pokemon
Pokemon also announced forms for the two legendary Pokemon, Solgaleo and Lunala! Solgaleo has The Radiant Sun Phase and Lunala has the Full Moon Phase.
For more news check out the official
Pokemon Website
.
Posted by Tiff (#1) on 1 March 2016, 2:19 PM EST
Hey PokeDS! I've been busy these days and don't seem to keep up with Pokemon much more. Apparently Sun and Moon are announced? Exciting!
I drew a random comic about some Pichus the other day.
You can read it here.
Anyways, I know the spam and lag on this site has gotten kind of insane lately! I went ahead and deleted a bunch of the spam accounts and will try to add a better CAPTCHA soon.
I hope you guys are all doing well!
Until later,
Tiff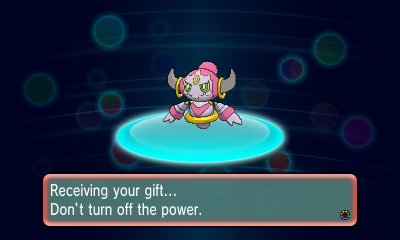 For those of you in the United Kingdom, the Hoopa event has begun. If you go to GAME stores between today and November 5th, you will receive a code for Hoopa. This code can be redeemed in X, Y, Omega Ruby & Alpha Sapphire and needs to be redeemed by January 10th. More European events for Hoopa are to come and the North American one is set to be revealed soon.
Posted by Tiff (#1) on 22 October 2015, 1:58 PM EDT
Hey PokeDS!

I'm just letting you guys know that I moved web hosts for the site recently. Everything seemed to have gone fine so far but let me know if you encounter any problems!

If you're an old member who's still logged in, I think there might be a bug with cookies as a result of the change. If you logout then login, the site should get fixed.

Have a great day and enjoy browsing the site! I cleaned up lots of the spam on the forums, but there still might be some. So continue to be careful about any suspicious links you see posted on the forums in random threads.